Ripple vs SEC has been an ongoing battle that has shaken the crypto community. It is known as the "cryptocurrency trial of the century" that will set a precedent for the future. Check out our first post about the case to catch yourself up to speed.
In a nutshell, Ripple is a payments settlement platform and currency exchange. It facilitates exchanges of various fiat and cryptocurrencies and commodities like oil, gold and so on. Now, XRP is the digital asset for the XRP ledger, an open-sourced blockchain network. 
How the battle began
The whole dispute started when the SEC sued Ripple for classifying its native cryptocurrency XRP as an investment contract. When it is to be classified as a financial security, according to the SEC. The major allegation is that the co-founders have raised $1.3 billion in unregistered sales.
Ripple countered the initial lawsuit saying XRP isn't a security and hence never needed SEC's approval. The company says Ripple is by far different. XRP is actually used in funding Ripple and is more of an investment. Furthermore it is not to be classified as a security nor a commodity.
XRP Army to the rescue!
Ripple has been on the receiving end of many wins with support of its loyal community i.e. the "XRP Army". It was in fact the XRP army and supporters that found very damning evidence that supports Ripple's case. William Hinman, former SEC director in a speech said "offers and sales of ether are not securities transactions" Now this is very crucial to the case, if Ether isn't a security then why is XRP being scrutinised for not being one? Moreover the timing of the speech and Hinman's actual intentions raised even more suspicion.
Hinman's got his hands dirty
Hinman is a partner of Simpson Thacher, directly associated with Enterprise Ethereum Alliance, an alliance of organizations devoted to Ethereum. Right after he gave that speech, Ether's price soared very high. This is a very huge conflict of interest. Hinman had been received millions from Simpson Thacher while he was serving his tenure at the SEC! The documents show that Hinman's own interests did in fact connect to the speech he gave.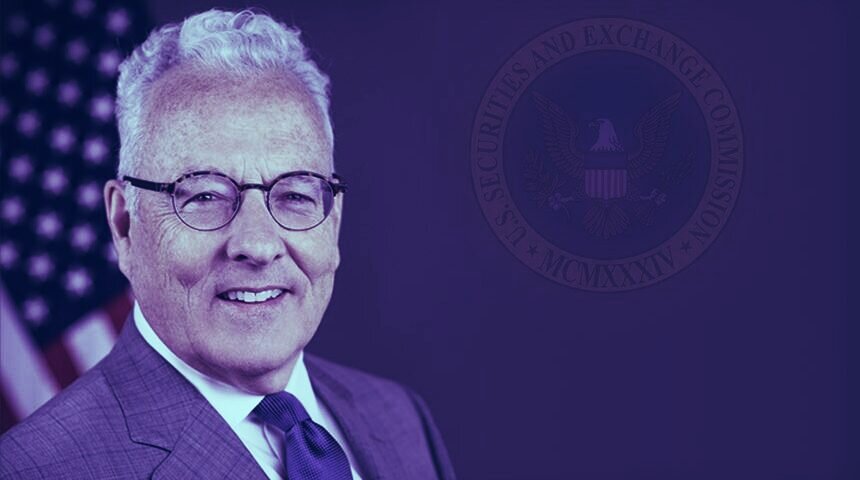 Furthermore, three days before this speech, Coinbase listed Ethereum on its platform. Now this raises even more eyebrows. Did the SEC give Coinbase of the Ethereum foundation a heads up of what statement Hinman was going to make. Or maybe even tipped off Simpson Thacher?
Hinman admitted to meeting with the Ethereum foundation and other market participants before and after the speech. He was well aware that his statement was about to move markets. This kind of abuse of market powers is completely wrong, especially from a regulatory institution.
Ripple went on to find out about an email chain between a 3rd party and SEC. The document confirmed that Hinman's speech is in fact SEC's official policy and not just a personal opinion. This was a major win as the judge found that the SEC has in fact lied to the court and is unfairly coming down on Ripple. Just based on the fact that this has been established as SEC's policy, the whole case should have been tossed out.
Latest Developments
To retaliate and push back against Ripple, the SEC is compelling the judge to permit a search for audio and video recordings of company meetings. They wish to use this evidence to form their case to prove XRP was sold wrongfully as an investment contract, knowing it was an "improper decision". The question is will the judge allow the SEC to go ahead and dig deep?
A funny incident occurred when Ripple inherently tried to drown the SEC in paperwork. They put in 30,000 requests for admission, which is a request for the receiving party to admit the truth under oath! The SEC spent more than 100 hours responding to 254 requests. It sought a protective order from the judge to be relieved of responding to the remaining 29,946 requests.
On the other hand, the judge wants to hear XRP holders' view as it may provide a "meaningful perspective" to build the case.
"Crypto Mom" or SEC Commissioner Hester Peirce has stated her puzzlement, on how the SEC failed to provide any clarity on regulations. She even spoke out without any hesitancy on how these barriers are going to hinder innovation.
"It is disconcerting to me that for three years now I've been asking for regulatory clarity, and we can't seem to provide any. I think this is really becoming a huge barrier to this industry being able to develop in a way that's safe, but also in a way that allows innovation to happen. And it's a real shame to me that we are not just taking up the mantle as regulators to develop a regulatory framework."

Hester Peirce
Closing Thoughts
This proceeding has raised the stakes for the crypto community. If the SEC does win, they would hold authority in unilaterally deciding which projects can operate and which can't. It also seems they haven't been very transparent and unbiased with how it regulates different assets. With no clear cut regulations in place, this kind of power would be crippling for the industry.
However, Ripple has risen to the occasion and has absolutely no intention of backing down. Experts are predicting Ripple's win in this proceeding. This case could potentially save the industry from the wrath of the SEC.
---