We started this "Beyond NFTs" series to touch on the projects that go beyond just the flipping of NFTs. Women Rise is one such project that has strong goals to use NFTs to promote women empowerment and women's rights.
Pakistani-American digital artist Maliha Abidi is behind the launch of the women-centred project. Maliha noticed the explosion of NFTs and decided to seize the opportunity for the greater good. As an women's rights activist, she is using her project to take gender equality to a new level.
What are Women Rise NFTs?
Women Rise NFTs is a collection of 10,000 unique NFTs that are randomly generated by a code. It represents female artists, activists, scientists and so on. For example, Malala Yusafzai, the iconic Pakistani education advocate and the world's youngest Nobel Prize laureate, is one such rare NFTs.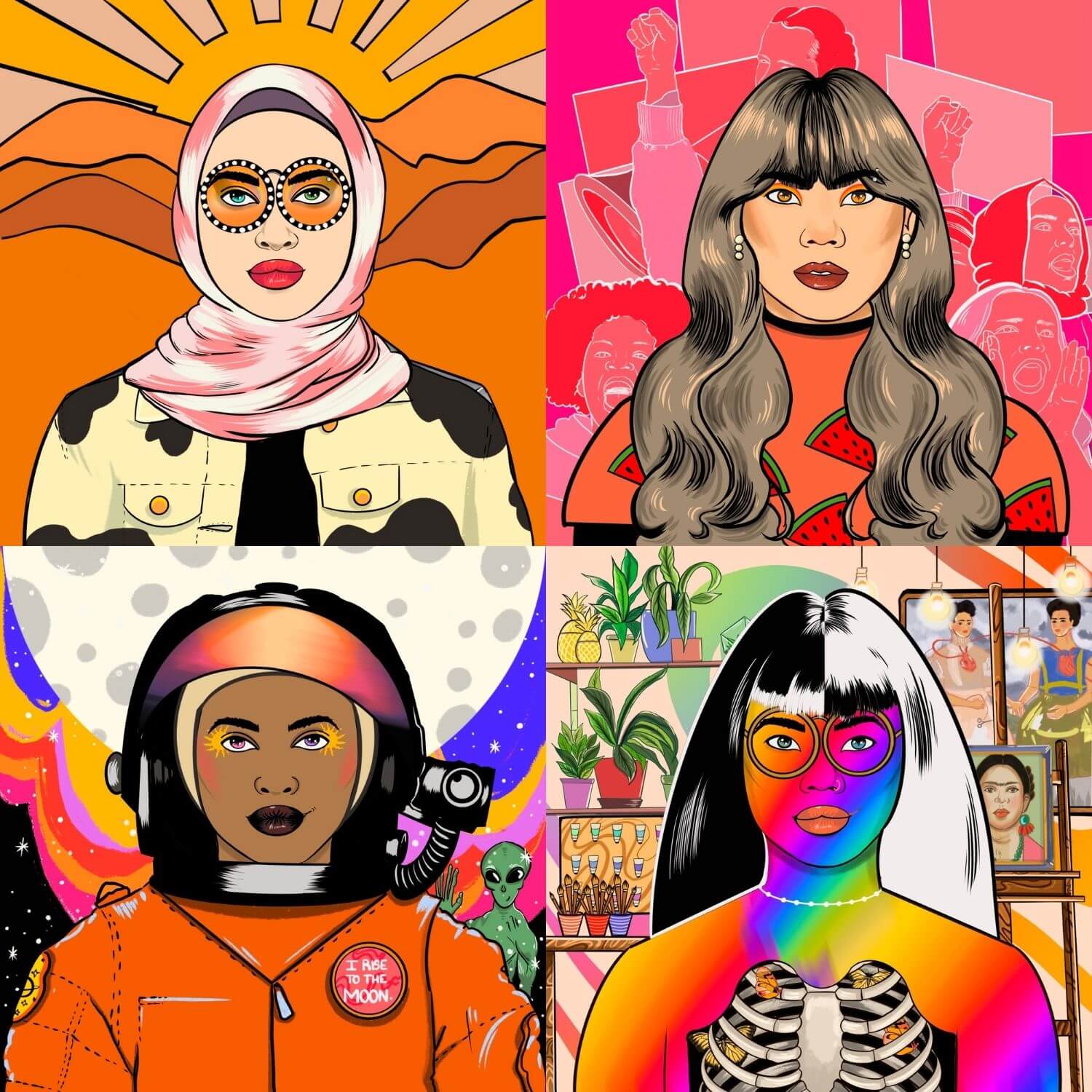 The campaign has a goal to bring on 100,000 women to the crypto and blockchain industry by the end of 2022. Maliha wishes to bridge the gap between men and women in this space. In the US, more than 2/3rds of crypto investors are men according to a survey by CNBC. Whereas in India, only around 15-20% of investors are women.
Launch on Rarible
Women Rise partnered up with the very popular NFT platform, Rarible, for the launch. Each NFT is sold for $280, equivalent to 0.07 ETH. Each rarible wallet can purchase a maximum of 10 Women Rise NFTs.
The team chose the 25th of November for its launch date as it's the International Day of Elimination of violence against women.
The big picture
The team has pledged to donate 7.5% of the sales proceeds. The proceeds will go to global organizations that fight for girl girls' education, women's rights, violence against women, and gender equity. Some of the beneficiary organisations are the Malala Fund, the 'Women Rise' club, and the 'Activist' club.
Maliha also has a long term goal of building schools for girls on the Metaverse. There are millions of girls that are denied the right to education. She wants to overcome this problem by starting a school on the metaverse so that students don't have to rely on school buildings, physical books, or authorities.
---